Interested in joining Wellness Hub?
View the attached study poster and presentation for an overview of our research and support program, offered to long-term care homes and shelters in the Greater Toronto Area, Golden Horseshoe, and Ottawa/Champlain regions.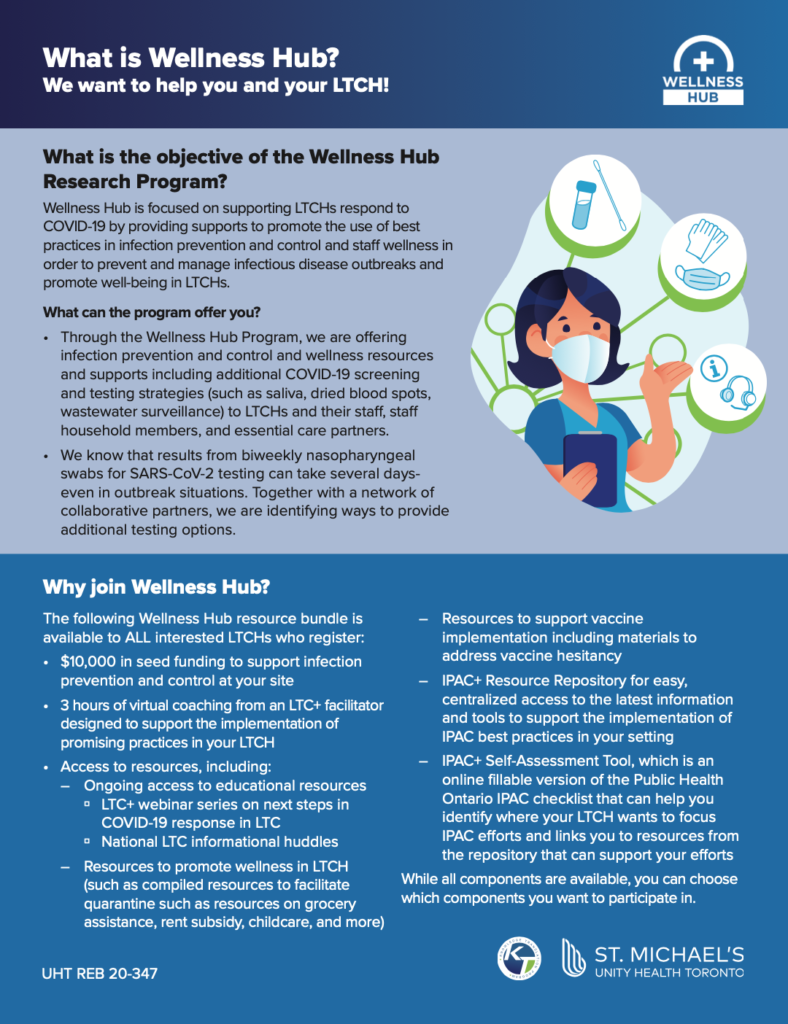 ——————————————————————-
Research Brief: Predictors of Case Fatality COVID-19

This paper identified risk factors associated with case fatality among individuals who have tested positive for COVID-19 in Ontario, Canada.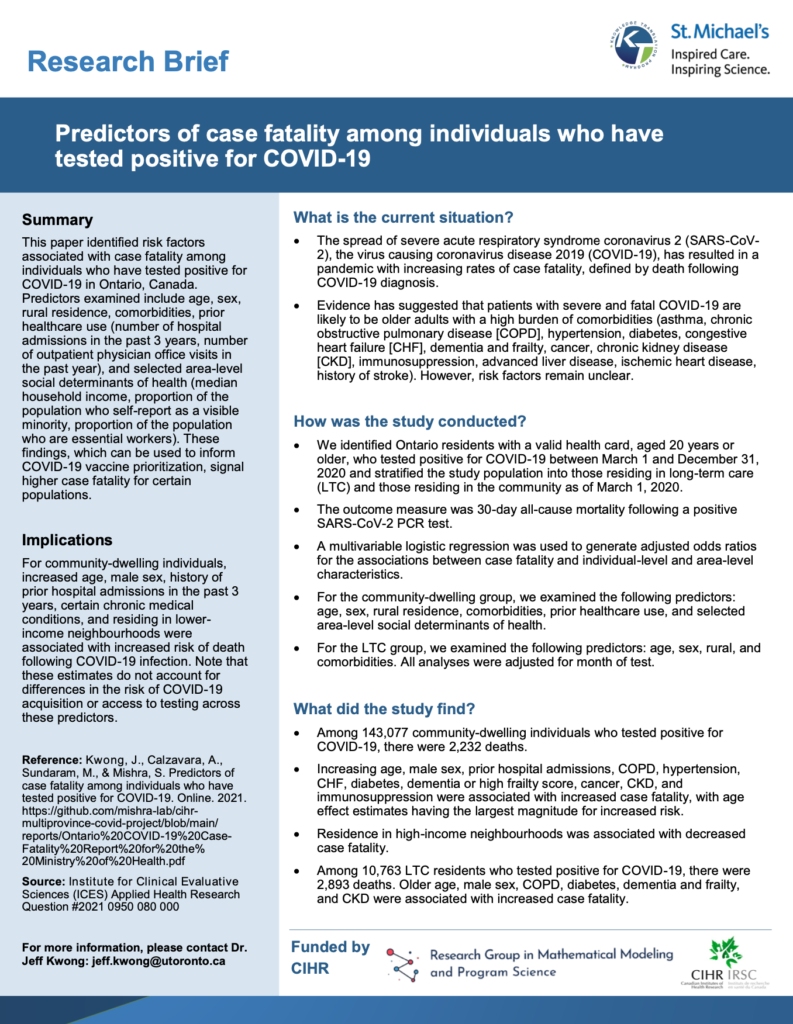 ——————————————————————–
Antibody Production Following Immunization by mRNA Vaccines in Ontario Long-term Care Residents and Staff
This research document describes recent findings on antibody production following immunization by mRNA vaccines in Ontario LTCH residents and staff.
——————————————————————-
COVID-19 Vaccines Generate Detectable Specific Antibodies in Saliva
This research document describes recent findings on the detection of specific antibodies in saliva generated by SARS-CoV-2 mRNA/mRNA and Ad/mRNA COVID-19 vaccines.
——————————————————————-
Wellness Hub Program Overview Presentation
——————————————————————–