The Wellness Hub Research and Support Program is conducting research to better understand how to prevent the spread of COVID-19 in Long-Term Care Homes and Retirement Homes. As a part of this research, we are recruiting four study populations (LTCH/RH staff, their household members, residents, and resident family members/ caregivers/ essential care partners) to complete study activities including providing a Dried Blood Spot (DBS) sample at baseline and (if applicable) a follow-up time point. Through the collection of DBS samples, the research team will be able to better understand the number of people with previous COVID-19 infection in LTCH/RHs, as well as the factors that are associated with infection and prevention from infection. If of interest, participants in our study will be able to receive the results of their DBS sample (i.e., information on their antibodies against COVID-19). Please note that the DBS sample collection is not a service we offer outside of research purposes. 
If you are a part of the four study populations and would like to participate in dried blood spot testing, please either complete the Wellness Hub Research Study online registration form here or email the Wellness Hub team at wellnesshub@unityhealth.to or leave a voice mail for the Wellness Hub team at 416-864-5697.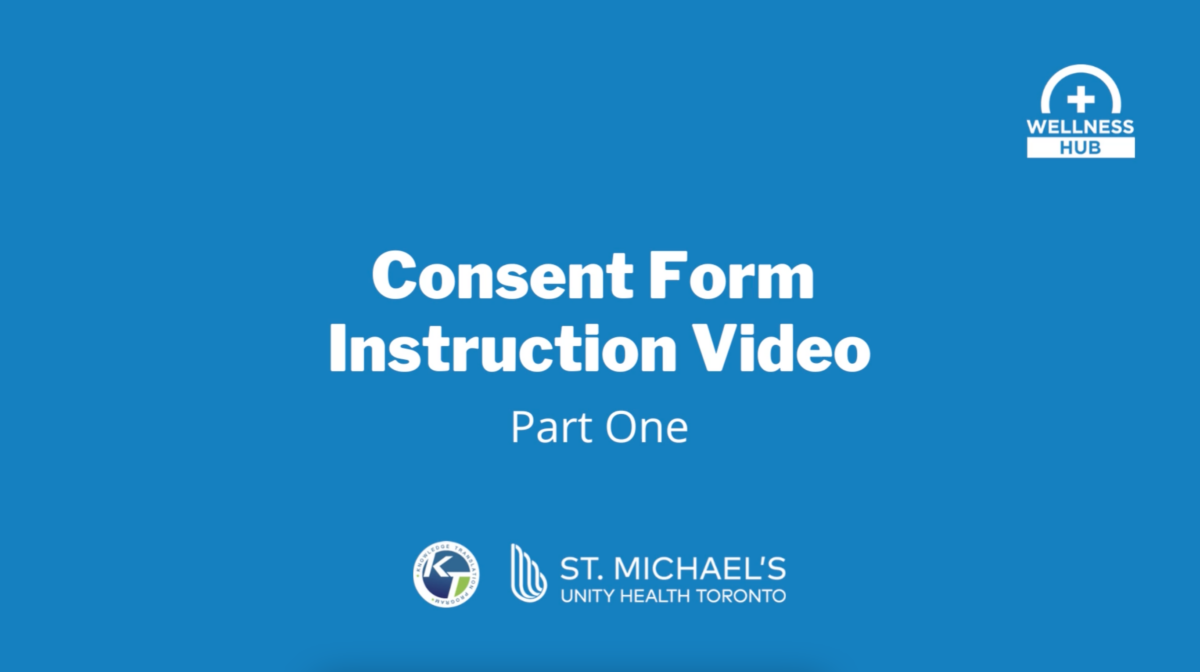 This video provides an overview of the Wellness Hub research study and guides you through the process of providing your consent to participate in this study.
A step-by-step instructional video on how to obtain your dried blood spot sample.
Detailed instructions on how to collect a dried blood spot sample.
Condensed one-page instructions on how to collect a dried blood spot sample.