Resources and Support for Congregate Living Centres during COVID-19 and Beyond
Want to join our study? Complete the pre-registration form HERE
The Wellness Hub is an initiative led by the Knowledge Translation Program at St. Michael's Hospital, Unity Health Toronto, in collaboration with over 20 project partners.
The aim of the Wellness Hub is to support key stakeholders in congregate living settings such as long-term care homes (LTCHs), retirement homes (RHs) and shelters, prevent and manage infectious disease outbreaks (IPAC+), promote vaccine uptake (Vaccine+), and optimize occupational and mental health and wellness (CARE+) both during and beyond COVID-19.
Featured Resources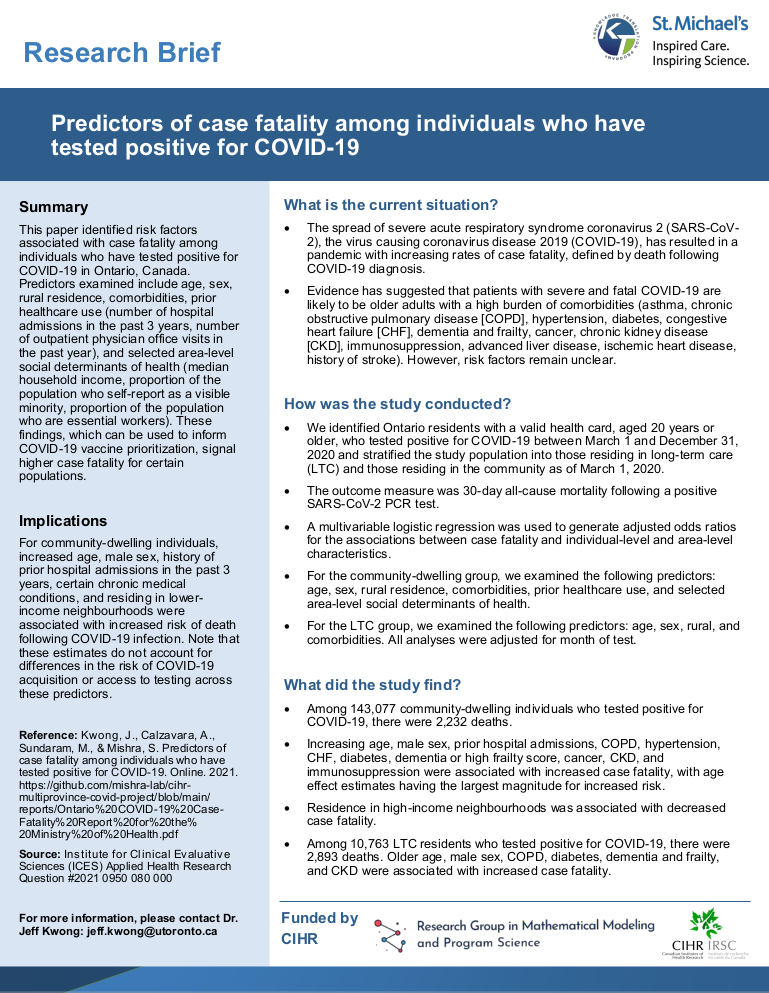 This paper identified risk factors associated with case fatality among individuals who have tested positive for COVID-19 in Ontario, Canada.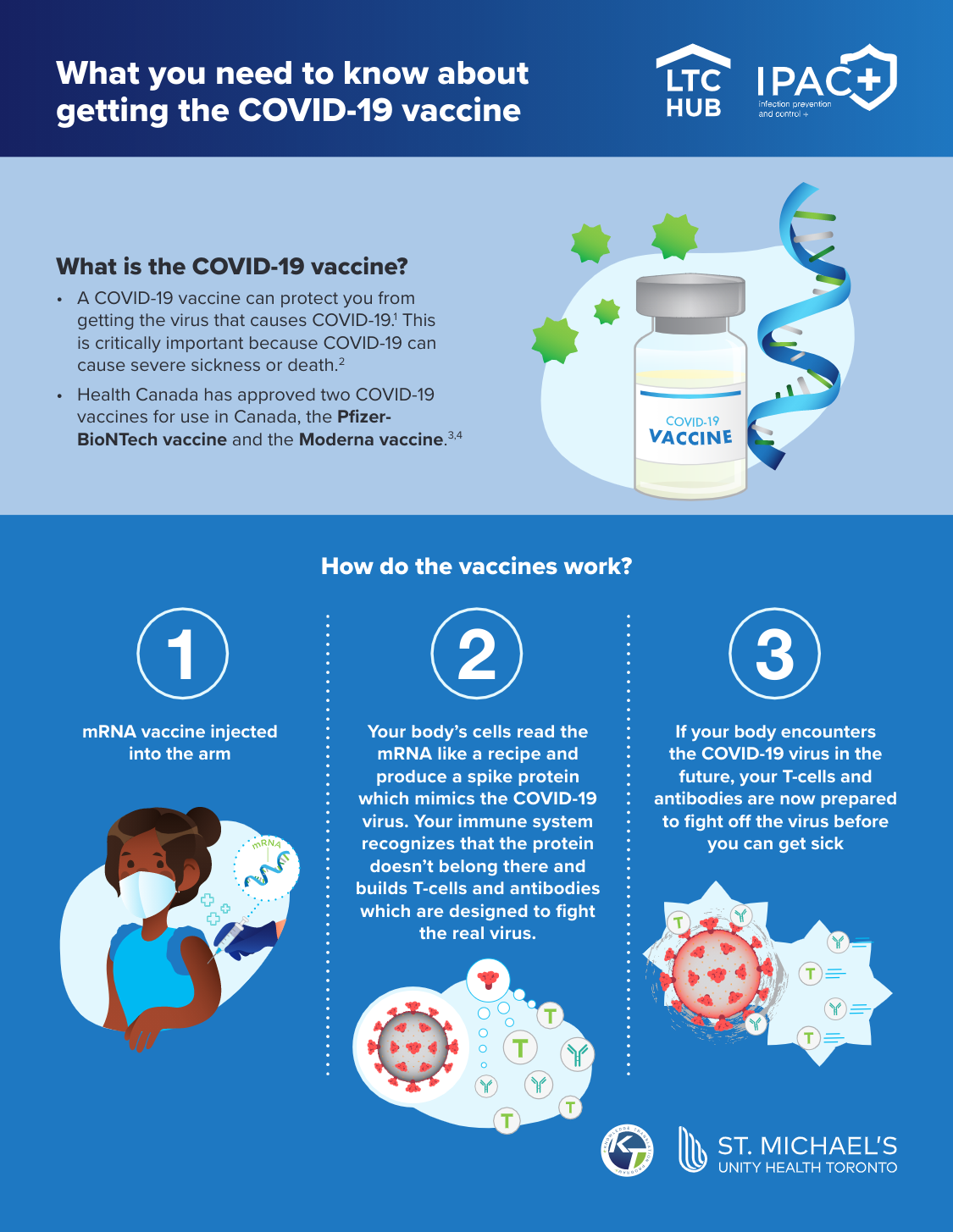 Find information on what is in COVID-19 vaccines and how vaccination works.
Find an online fillable version of the Public Health Ontario COVID-19: IPAC Checklist for Long-Term Care Homes and Retirement Homes.