Resources and Support for Congregate Living Centres during COVID-19 and Beyond
The Wellness Hub is an initiative led by the Knowledge Translation Program at St. Michael's Hospital, Unity Health Toronto, in collaboration with over 20 project partners.
The aim of the Wellness Hub is to support key stakeholders in congregate living settings such as long-term care homes (LTCHs), retirement homes (RHs) and shelters, prevent and manage infectious disease outbreaks (IPAC+), promote vaccine uptake (Vaccine+), and optimize occupational and mental health and wellness (CARE+) both during and beyond COVID-19.
Featured Resources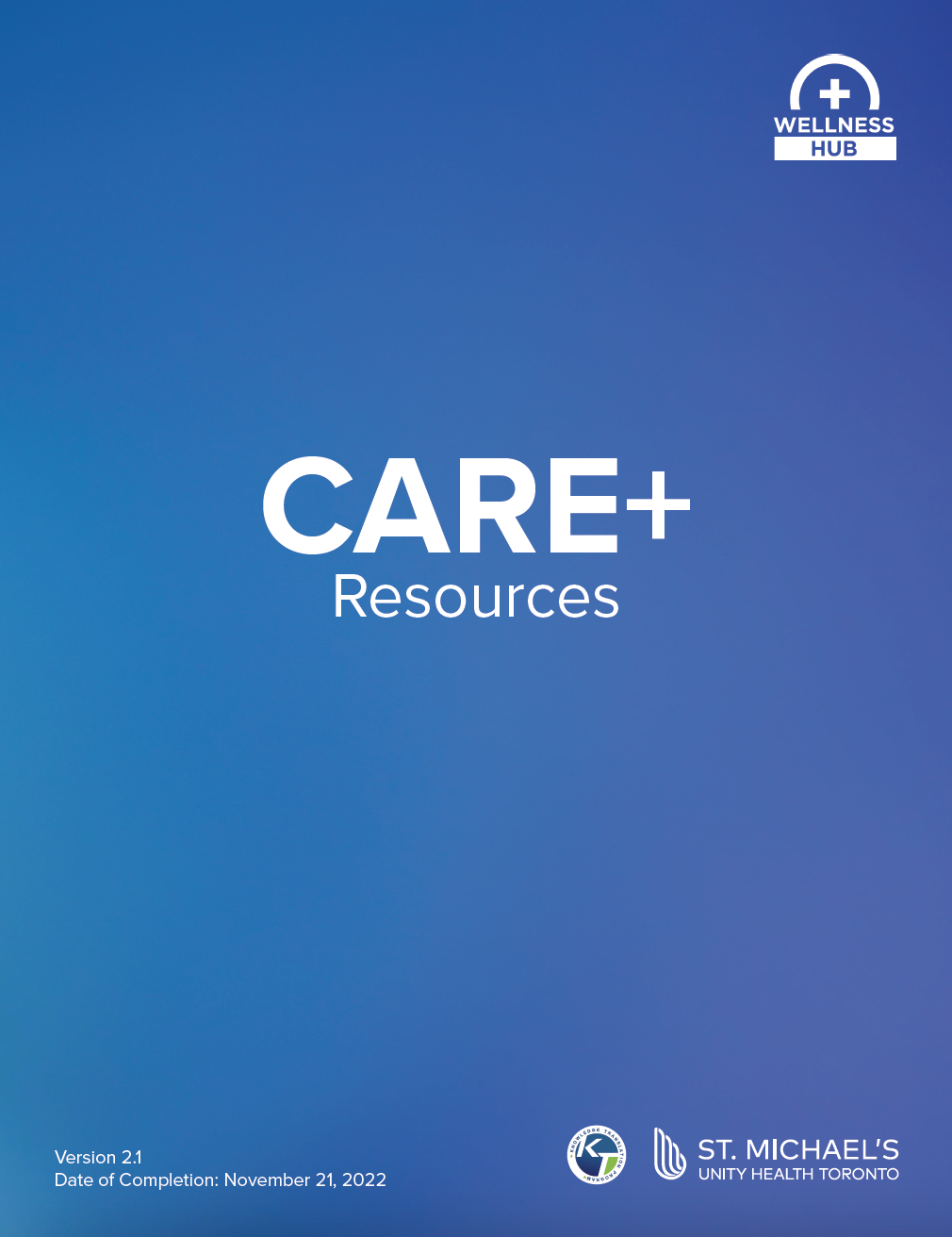 Created by the Wellness Hub to support staff in LTCHs and RHs with mental health and wellness.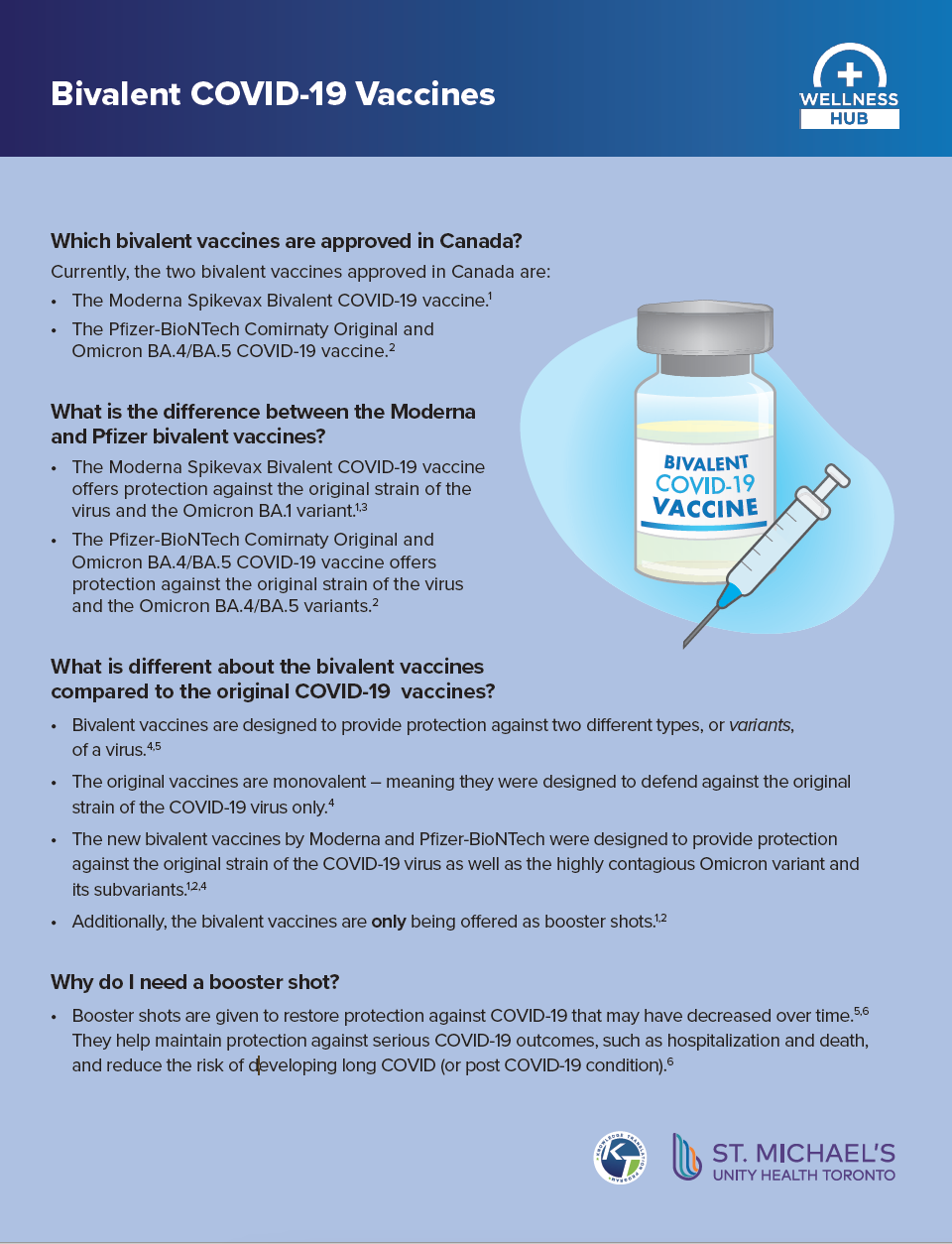 A one-pager developed by the Wellness Hub that answers common questions about the Moderna and Pfizer-BioNTech bivalent COVID-19 vaccines.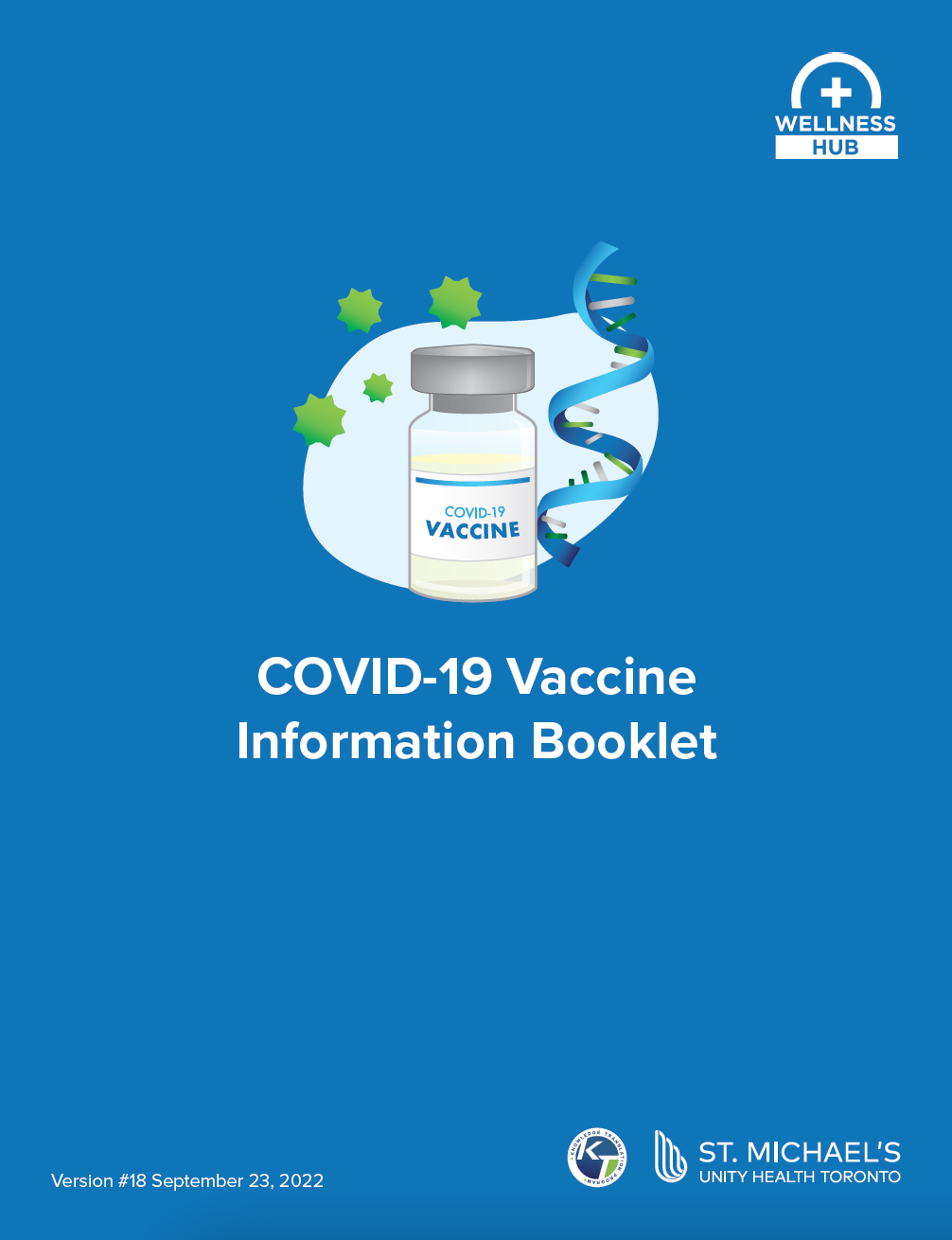 An informational booklet developed by the Wellness Hub team on COVID-19 vaccine education, guidance, and safety. This booklet also addresses common myths about COVID-19 vaccines and answers common questions about vaccination.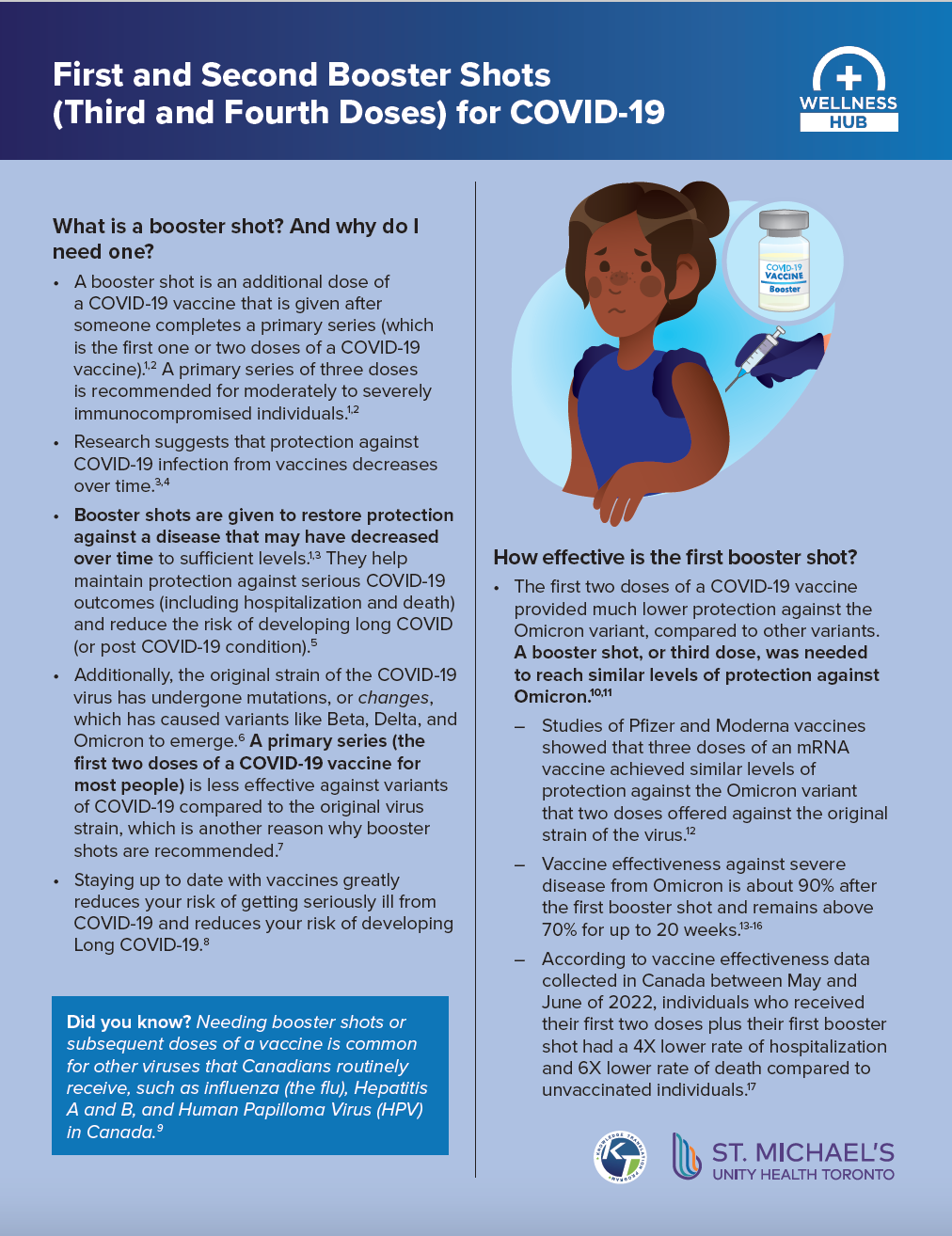 A one-pager developed by the Wellness Hub with information on first and second booster shots (or third and fourth doses). This resource also discusses Moderna's new bivalent vaccine.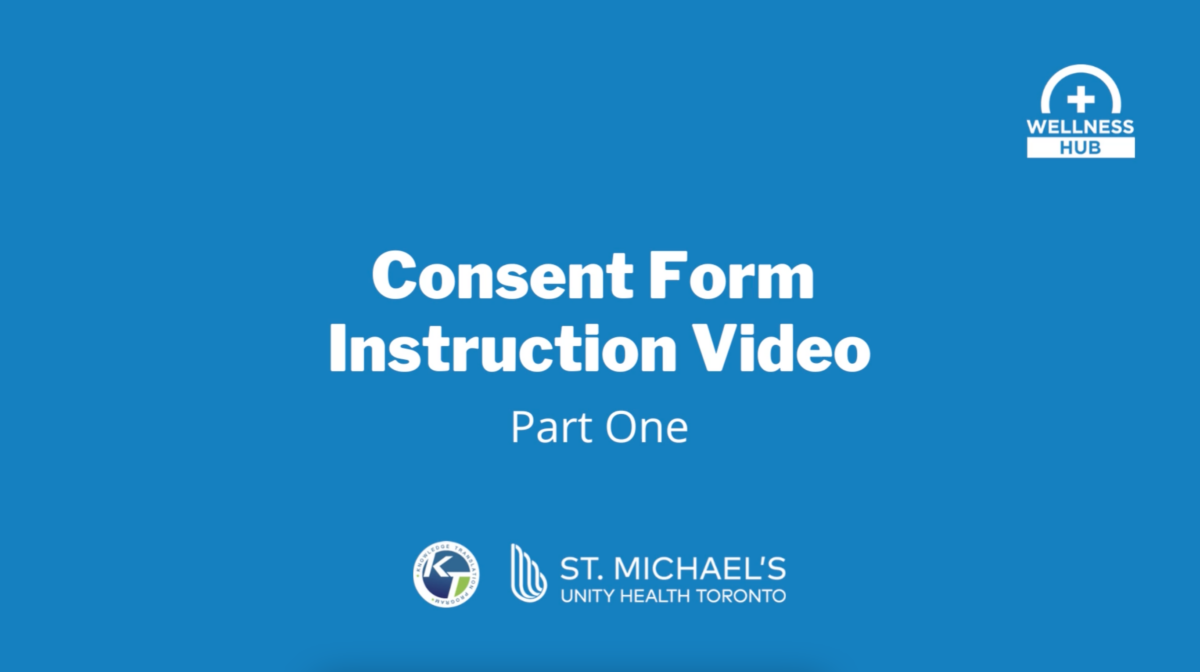 This video provides an overview of the Wellness Hub research study and guides you through the process of providing your consent to participate in this study.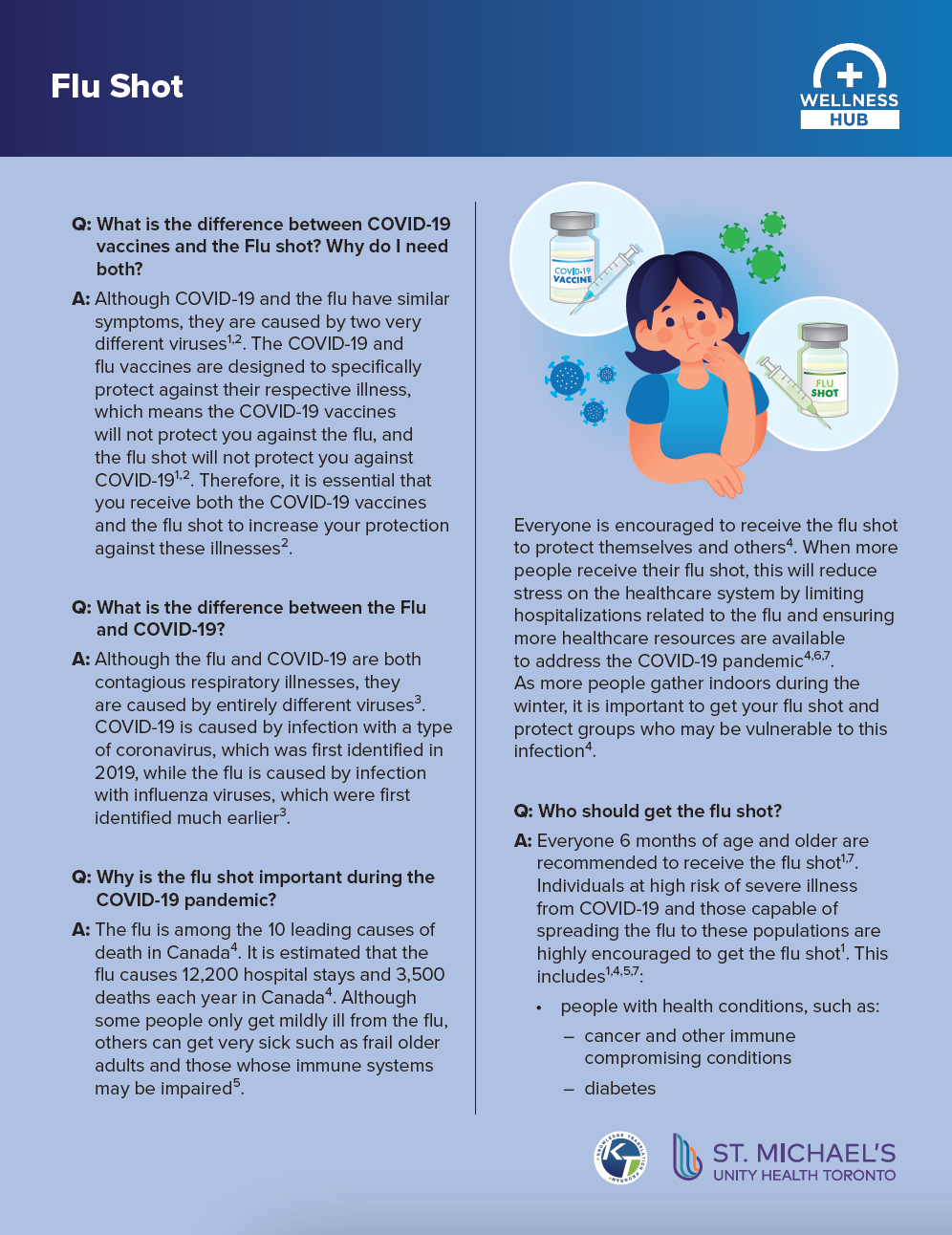 Find an educational 1-pager on the Flu Shot and how it differs from COVID-19 vaccines.